The Blissfully Bookish Story
Blissfully Bookish was started in May 2017 from a passion of reading and a desire to connect with people who love the same nerdy stuff that I do. I've always had a love of books and with a degree in Marketing I felt like I had the 'know-how' to make some cool products inspired by the stories that inspired me. While we started out with just shirts in a small Etsy shop, we quickly expanded product lines and began working creatively with authors and other bookish shops on collaborations. Flash forward to now, and we are thriving and continuing to expand while I have a lot more cool ideas lined up for the future!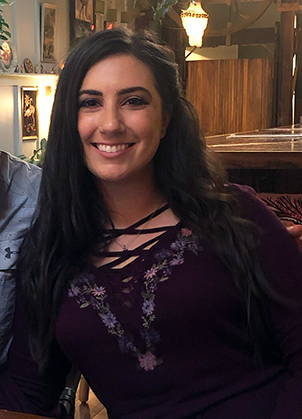 Hi, I'm Kathryn! Blissfully Bookish has been a real creative outlet for me and a way to share my love of fantasy stories with other fellow fans. I'm an INTJ and a typical introvert, with typical introvert hobbies like reading, video games, and generally embracing my solitude (ha). I'm a Ravenclaw with a little bit of Slytherin tendencies (Slytherclaw, anyone?). When not working on Blissfully Bookish, I have a second Bookish shop (@NerdyPotionsCo), enjoy spending time with my husband (and part-time Blissfully Bookish model), doing anything and everything I can on the water, and loving on my dog, Persephone, and two cats, Theia & Nyx.