Meet the Blissfully Bookish Reps
Say hi to the fantastic team of brand reps behind Blissfully Bookish Company! Be sure to check them out on Instagram, blogs, and other social media channels - where they have amazing bookish content! Interested in how you can become a brand representative? Check the bottom of this page for more information.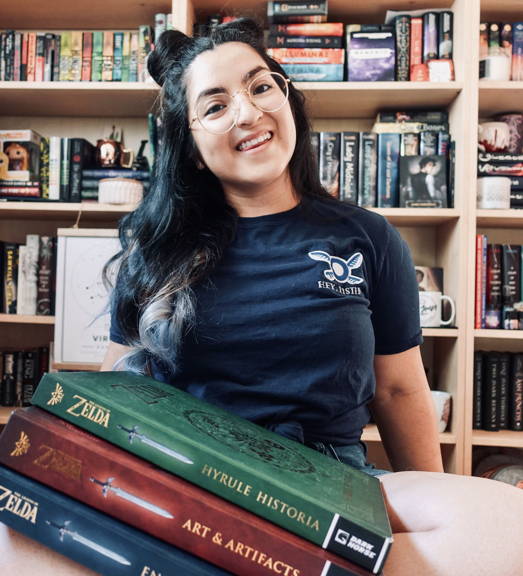 I'm a Southern California girl obsessed with iced coffee, pop punk music, and special edition books. If there's one series I think everyone should read, it's The Illuminae Files by Jay Kristoff and Amie Kaufman. When I'm not reading or stuck in LA traffic, you can find me at Disneyland eating all the churros, laughing at Virgo memes, or planning my next road trip!
Yes, like the state! I grew up in the Chicago suburbs but now live in Orlando, Florida. I've always had a love for reading, but I fell into a bit of a reading slump for a few years when high school took away a lot of my book-devouring time. When I discovered Sarah J. Maas in 2016, though, I fell back in love with reading which led to my discovery of the book community online. It just so happened that around the same time I had gotten involved in cosplaying. Naturally, I wanted to combine my love for both cosplay and reading which has brought me to where I am today: a cosplayer of mostly book characters! Aside from reading and cosplaying, I'm a cat mom to Tootie and Giles, an avid Swiftie (est. 2007), and CM at Walt Disney World!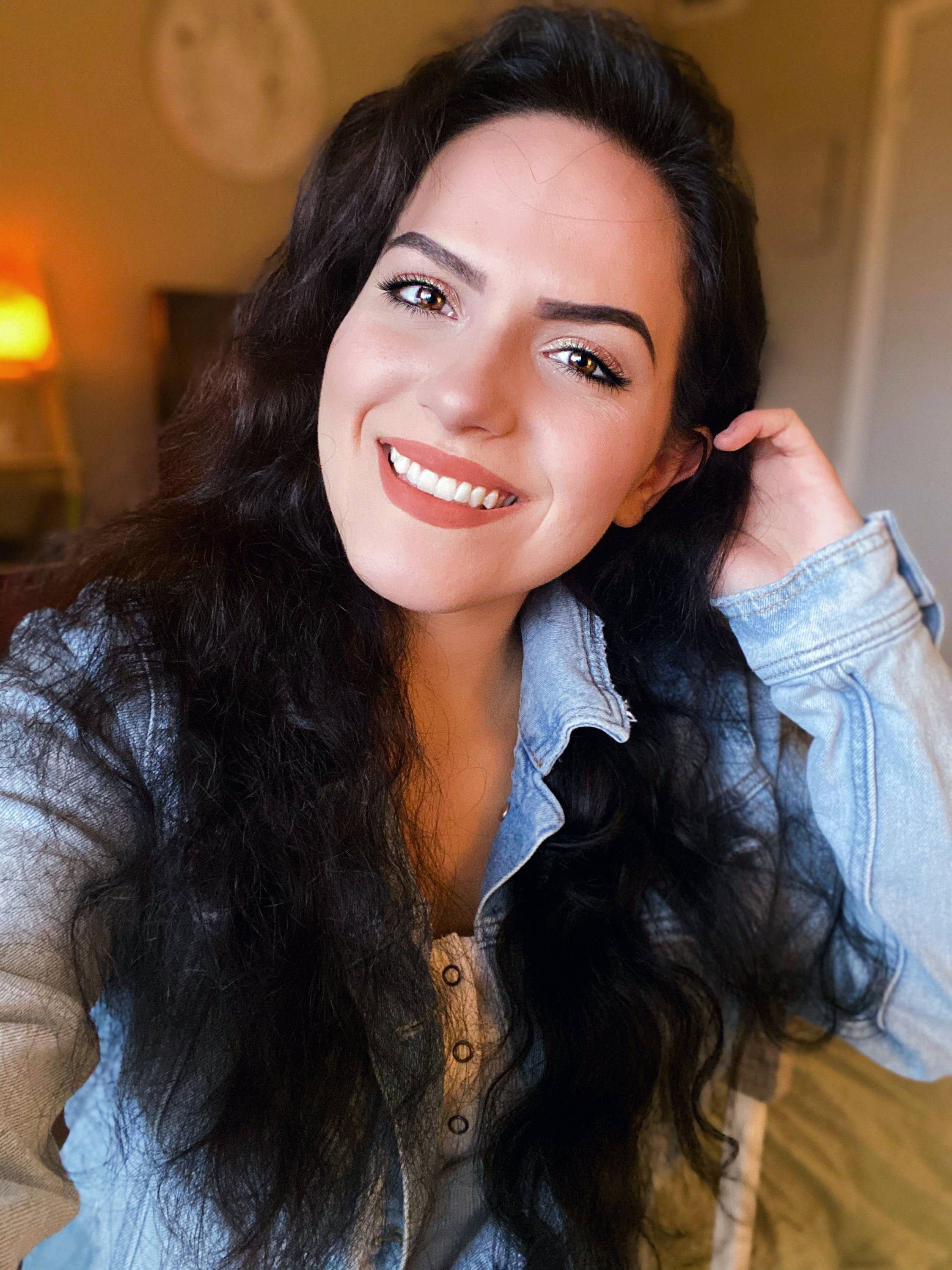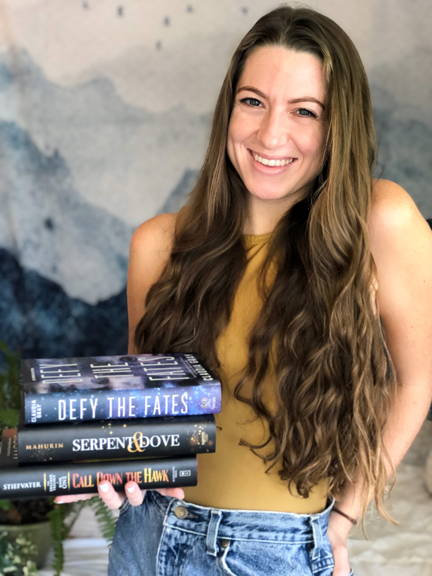 I study marine plastic pollution in the beautiful islands of Hawaii but was born and raised as an avid reader in the Chicago suburbs. I'm fully addicted to black coffee and early mornings, and spend as much time on a mountain or in the water as possible. The Raven Boys is my all time favorite series and I fully identify as the missing Lynch sister. I became addicting to reading after growing up attending author signings at my local independent bookstore, and it is the lifelong dream to save the oceans while reading as many fantasy novels as possible.
I'm your classics loving, hard core fangirling, all around book lover! Once I fall hard for a book, there is no going back and I dive head first into all of the merch and art and world that I can! I live in Central Florida with my family and was recently diagnosed with Brenda (her breast cancer) and I'm determined to kick it to the curb with the ferocity of Manon Blackbeak. When I'm not fighting injustices in the world, you'll find me listening to an audiobook or doing any number of "grandma" activities...like cross stitching or quilting or baking.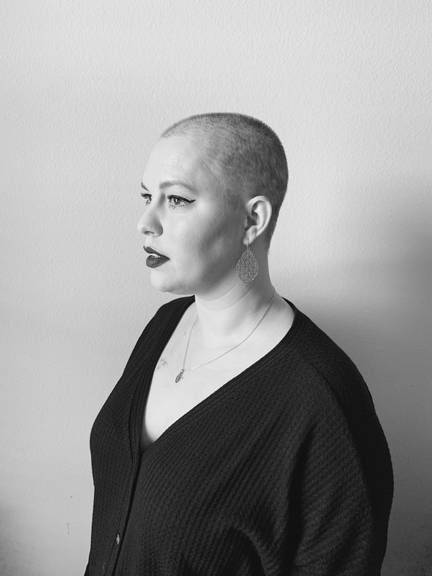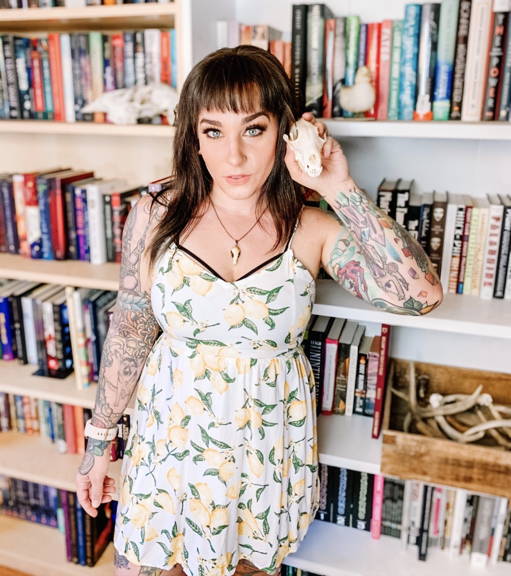 I'm a professional equestrian and paralegal student from Portland, OR. I'm an avid reader of mostly fantasy, science fiction and nonfiction. My favorites include Red Rising, Nevernight, The Stormlight Archives, and I'm especially obsessed with JRR Tolkien and the world of The Lord of the Rings. I'm an amateur powerlifter and strength and conditioning athlete, I train 5 days a week, sometimes twice a day. I was hoping to compete for the first time this year, but COVID put those plans on hold. It's not all bad though, I've had more time than ever to train and catch up on my ever-growing TBR. I've also recently picked up a strange new hobby of collecting ethically sourced taxidermy and animal skulls. If you follow my instagram, you'll see some of my pieces making an appearance!
I'm based in the NY/NJ area and I wear many hats: I'm a Tudor and feminist historian, a fiction writer, a YA librarian, a cosplayer, an avid reader, and now, a Blissfully Bookish rep! Between all of that, my life is literally books.
I love YA and adult fantasy, but I also enjoy anything in the historical fiction, classic literature, Gothic horror, biographies, historical non-fiction, and poetry genres - both adult and YA too. At any given time, I'm obsessing over my top three YA series: the Gemma Doyle trilogy by Libba Bray, The Winner's Trilogy by Marie Rutkoski, and the The Wrath and the Dawn duology by Renee Ahdieh. As for non-YA series, my favorites include: the Study series by Maria V. Snyder, the All Souls series by Deborah Harkness, and of course, A Song of Ice and Fire series by George R. R. Martin.
When I'm not reading, writing, or cosplaying, you can find me dreaming of traveling again, nerding out over Anne Boleyn, laughing at silly memes, rewatching Penny Dreadful, and messing around in the kitchen (with mixed results).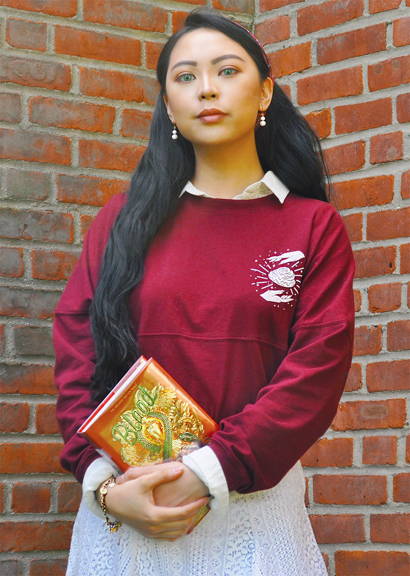 International Influencers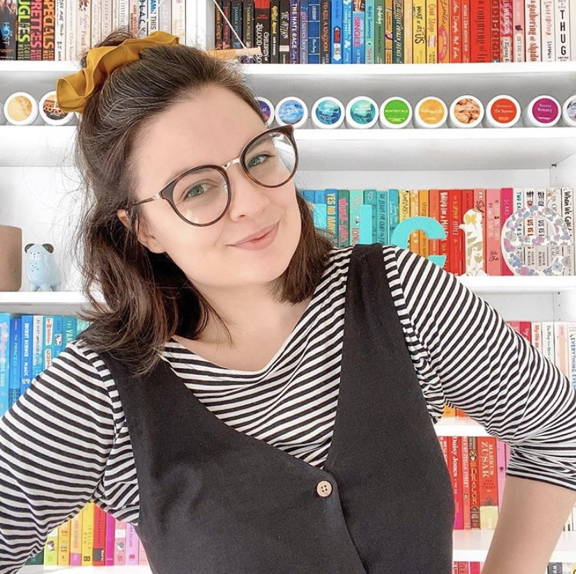 I'm an animal-loving, book nerd from Melbourne, Australia! I live near the beach with my greyhound, Hugo. I was raised by a librarian so books are in my blood. I work in publishing and dream of being a publicist, while writing books on the side.
My favourite fandoms are LOTR, ADSOM and most recently, anything Sarah J Maas! My favourite genres are Contemporary and Fantasy YA. I'm also a huge Taylor Swift fan!
Interested in Joining the Team?
We'd love to have you as a brand rep! Currently, we add new brand reps to the team on a seasonal basis. Brand reps receive an exclusive discount to use in the shop for merchandise, free product, a discount code to share with their followers, and social mentions from Blissfully Bookish! We ask that in return you promote our shop's new collections, sales, and products at least four times a month through your outlets and share your photos for use. Make sure you follow us on Instagram to stay up to date on when we are looking for new people for our team!